Department of Neurology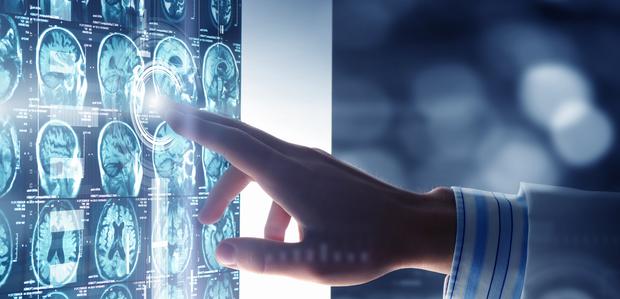 The Department of Neurology from the Gleneagles Hospitals is committed to integrating its medical expertise in providing the latest and world-class neurological care and treatment to people in India. Gleneagles Hospitals are located in various places and aim to provide the best treatment for people suffering from neurological disorders.
Our Neurologists are trained from top universities and they aim to provide advanced clinical care focusing on using minimally invasive techniques to treat the patients. The hospital is committed to improving and researching the latest therapies used to treat Neurological Disorders in patients suffering from this disease.
The department performs over 1,000 procedures each year. We have a dedicated team of surgeons who have undergone training from top-class faculty of reputed institutions. With an established and well-equipped lab, with the latest technological equipment for the diagnosis and treatment of patients, we aim to provide the best care in India.
Several treatments are performed for various disorders which are listed below:
⦁ Parkinson's Disease
⦁ Stroke
⦁ Epilepsy
⦁ Paralytic Disorders
⦁ Sleep Disorders
⦁ Multiple Sclerosis
Our experience and expertise, coupled with our team, plan the best treatment for you to keep you healthy. Help us to provide you with a healthy life by joining hands with the Gleneagles Hospitals team.
BEST NEUROLOGY HOSPITAL IN INDIA FOR NEUROLOGY TREATMENT AND NEUROLOGY DISEASES
Advanced facilities for Neurology diseases with excellent diagnosis and affordable cost of Neurology treatment in India
Gleneagles Hospitals, India is the best Neurology hospital in India offering the best of Neurology treatment and care for all types of Neurological Diseases. Helmed by the best Neurologists in India, the hospital today is recognised for its expertise & experience in the treatment of complex Neurological conditions. We have the top Neurologists in India and a team of dedicated staff, bringing a wealth of experience and wide-ranging expertise that has helped us grow into the best hospital for Neurology and care centres in India.
WAYS TO CALM YOUR NERVES
BREATHE: The simplest way to reduce anxiety is to breathe. Deeper and slower breathing helps relieve stress as more oxygen is allowed into the system.
RIGHT FOOD: In times of stress, it is natural to crave junk food; but this will increase the blood-sugar level making you feel even more jittery. Instead, snack on healthy foods like carrots, cucumber, etc.
SOAK UP IN THE SUN: Research has proven that exposure to sunlight can relieve stress. Research has also shown that people when placed in bright rooms were reported to be less stressed when compared to dim rooms.
LISTEN TO SLOW MUSIC: Listening to slow music calms your nerves, reduces stress, and Blood Pressure, and also reduces Heart rate.
SMELL CITRUS: The scent of citrus boosts feelings of well-being and relaxes the nerves thereby, relieving stress and anxiety.
GO FOR A WALK: Walking can help reduce stress because it produces chemicals in the brain that act as natural painkillers. It helps you get proper sleep and thus relieves further stress.

BRINGING THE LATEST TECHNOLOGIES FROM AROUND THE GLOBE FOR ACCURATE DIAGNOSIS AND TREATMENT OF DISEASES
Neurological Disorders affect the Brain, Spinal Cord and the Nervous System of the body. Treatment of Neurological Disorders requires both expertise and precision. At the Department of Neurology in Gleneagles Hospitals, experienced Neurologists employ advanced clinical methods for the treatment of complex Neurological conditions. State-of-the-art facilities and an excellent support structure of staff ensure that every patient receives optimum care and maximum attention for an excellent patient experience. The Department of Neurology offers the best treatment and procedures for the following diseases.
More about Neurology Speciality
FAQ

What is Neurology?

Neurology (from Greek: νεῦρον (neûron), "string, nerve" and the suffix -logia, "study of") is the branch of medicine dealing with the diagnosis and treatment of all categories of conditions and diseases involving the Nervous System, which comprises the Brain, the Spinal Cord and the Peripheral Nerves.
Why Choose Us?
EXCELLENT DOCTORS

We measure our progress by the number of people in whom we restore the hope of a healthy tomorrow. Our doctors are highly knowledgeable, skilled, compassionate and will be there for you when you need them the most.

LATEST TECHNOLOGY

Providing global access to advanced healthcare. We embrace high-precision technologies to give you a world-class healthcare experience. Our exceptional medical expertise is matched by our commitment to personalised care.

WORLDCLASS INFRASTRUCTURE

Streamlined processes, advanced technologies, state-of-the-art infrastructures, specialised & interdisciplinary care, and an unparalleled simplicity for meeting every patient's health needs. We are committed to your well-being.