Department of HPB Surgery And Liver Transplant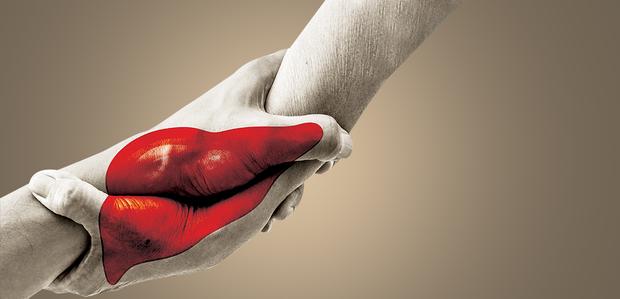 Gleneagles Hospitals provides a comprehensive suite of treatments and diagnostic procedures for the treatment of various disorders related to the Liver. Staffed with the best of doctors, nurses and technicians by providing the best facilities for all Endoscopic and Colonoscopy procedures.
The Department of HPB Surgery And Liver Transplant at Gleneagles Hospitals is built around our team of globally recognized Liver and Pancreas surgeons. Working with other specialists, our teams of doctors provide consistent and seamless treatment to all the patients suffering from various Liver and Pancreas diseases.
We have the best of wards and operating theatres with advanced technological equipment to provide better service to all our patients. Gleneagles Hospitals offers treatments for people suffering from various Liver, Pancreas, and Biliary Diseases mentioned below:
Liver conditions we treat include:
Liver Cancer, including Hepatocellular Carcinoma and less common malignancies.
Liver Disease, including Liver Cysts, Abscesses and other lesions.
Liver Haemangioma.
Liver infections, including Hepatitis.
Pancreas conditions we treat include:
Acute and Chronic Pancreatitis.
Intraductal Papillary Mucinous Neoplasm (IPMN).
Pancreatic Cancer and Pancreatic Neuroendocrine Tumours.
Pancreatic Cysts and Pseudocysts.
Biliary (Bile Duct and Gallbladder) conditions we treat include:
Biliary Strictures.
Blocked Bile Ducts.
Cholecystitis.
Gallbladder and Bile Duct Cancer (Cholangiocarcinoma).
Gallstones.
We aim at providing treatments which utilize a Minimally Invasive approach which helps in reducing the pain and ultimately lowers the mental stress of the person.
Liver Transplantation
A Liver Transplantation is a surgery to replace a failing or damaged Liver with a healthy well-functioning Liver.
Liver transplant is usually reserved as a treatment option for people who have significant complications due to End-stage Chronic Liver Disease. Liver Transplant may also be a treatment option in rare cases of sudden failure of a previously healthy Liver.
Liver transplant is a treatment option for some people with Liver cancer and for people with Liver failure whose condition can't be controlled with other treatments.
Liver Failure may happen quickly or over a long period of time. Liver failure that occurs quickly, in a matter of weeks, is called acute Liver Failure. Acute Liver Failure is an uncommon condition that is usually the result of complications from certain medications.
The donated Liver can be a Living Donor or a Deceased (Braindead) Donor.
Types of Liver Transplant  
There are two types of Liver Transplants:
Deceased Donor (Braindead, Cadaveric) Transplant
Brain-dead patients on ventilators may donate Organs if their family consents.
Patients must enrol through the hospital to be listed for a Transplant and are alerted when a potential Donor becomes available.
Living Donor Liver Transplant
Living Donors can donate part of their Liver.
Receiving a portion of a Liver from a living donor is an alternative to waiting for a deceased donor's Liver to become available. Living-donor Liver Transplant is possible because the human Liver regenerates and returns to its normal size shortly after surgical removal of part of the organ
In general, about 75% of people who undergo Liver Transplants live for at least five years.
The Liver is one of the most adaptable Organs in our body and any malfunction or disorder can result in various processes being affected. Also a very tough Organ, the Liver can continue to function despite certain ailments. However, at a stage when medical intervention is no longer helpful and the Liver can no longer continue to support the normal functioning of the body, a Liver Transplant is the only option.
Under the leadership of one of the leading Liver Transplant surgeons of the world, a team of Liver Specialists including Hepatologists, Transplant Surgeons, Transplant Anesthesiologists, Transplant Nurses, Physiotherapist and Transplant Coordinators, Gleneagles Hospitals Liver Transplant Centre has attained excellence in Liver care and Liver Transplantation.
The centre has a devoted division for Liver and Pancreatic care. Well-known for being one of the world's most comprehensive, multidisciplinary disease-management centres, the Liver Transplant Centre at Gleneagles Hospitals specializes in the treatment of diseases of the Liver and Pancreas.
BEST HPB AND LIVER SURGERY HOSPITAL IN INDIA FOR HEPATO-BILIARY DISEASES LIVER TRANSPLANT
Advanced facilities for Liver diseases with excellent diagnosis and affordable cost of Liver surgery in India
Gleneagles Hospitals, India is the best HPB & Liver Transplant hospital in India offering the best Liver Surgery, Liver Failure treatment, Liver Cirrhosis, Fatty Liver Disease and Hepato-Pancreato-Biliary (HPB) Diseases. We have a team of top HPB & Liver Surgeons in India providing cutting-edge surgical treatments. The hospital is recognized as the best HPB & Liver Surgery hospital in India with world-class facilities, state-of-the-art infrastructure and advanced surgical ICUs. The best HPB & Liver surgeons in India, working in our hospital bring a wealth of experience and wide-ranging expertise to bring you the best treatment.
KEEP YOUR LIVER HEALTHY
WATCH OUT YOUR MEDICICATION: Frequent use and overdose of acetaminophen (paracetamol) may cause Liver damage. Several other medicines may cause Liver damage, therefore, take the drugs only when prescribed.
MAINTAIN A HEALTHY DIET: Eating a balanced diet provides various nutrients that keep your Liver healthy. A vegan diet including fruits, vegetables and low-fat products is not only soothing on your Liver & Digestive System but also helps maintain robust general health.
MODERATE YOUR ALCOHOL CONSUMPTION: When alcohol is processed by the Liver, it releases various toxins that cause Liver damage. People who excess alcohol are at increased risk of developing serious medical conditions such as Alcoholic Liver Disease and Fatty Liver.
BRINGING THE LATEST TECHNOLOGIES FROM AROUND THE GLOBE FOR ACCURATE DIAGNOSIS AND TREATMENT OF DISEASES
The Department of HBP and Liver Transplant provides comprehensive consultation and care for all Hepatobiliary Diseases and Transplants. The department caters to the comprehensive management of Liver Failure, Pancreatic Diseases and other related disorders. At Gleneagles Hospitals, we undertake extensive diagnosis, expert care and specialist consultation to ensure patients receive personalized care and treatment. With state-of-the-art facilities and infrastructure, Gleneagles Hospitals is your one-stop destination for comprehensive Liver and Pancreatic care. The Department of HPB and Liver Surgery offers treatment for the following diseases and conditions.
FAQ

Bile Reflux vs Acid Reflux?

Bile Reflux and Acid Reflux are different medical conditions. Acid Reflux may be caused when the patients do not respond properly to powerful acid-suppressant medications. Bile Reflux cannot be completely controlled by changes in diet or lifestyle. Treatment is required.

How serious is Bile Reflux?

Bile Reflux can lead to complications such as GERD, Barrett's Oesophagus, and Oesophageal Cancer.

How do you know if you have Bile Reflux?

Signs and symptoms due to Bile Reflux include Cough, Nausea, Vomiting, Hoarseness, Frequent heartburn, Unintentional weight loss, and Pain in the upper abdominal area.
Why Choose Us
PATIENT EXPERIENCE

Your care and comfort are our top priorities. We ensure that the patients are well informed prior to every step we take for their benefit and that their queries are effectively answered.

LATEST TECHNOLOGIES

The Gleneagles Hospitals' team stays up to date on the advancements in medical procedures and technologies. Experience the Future Healthcare Technologies now at Gleneagles Hospitals.

PROVIDING QUALITY CARE

Strengthening lives through compassionate care, innovative therapies and relentless efforts. It reflects in the DNA of our passionate team of doctors and dedicated clinical staff.